The clothes resale market online is suppressed due to false takedown claims from original brands
---
Realizing that the second-hand fashion market is exploding, fashion brands have been using copyright infringement or intellectual property takedown notices to try and force small resellers out of the market.
(Article by Christina Maas republished from ReclaimTheNet.org)
According to a report from The Verge, in January 2020, Jade Myers, who sells second-hand clothes through the fashion marketplace Poshmark, bought dozens of designer swimwear and apparel items at a thrift store and listed them on her shop, called Ornamental Stone. A few days later she was contacted by a fashion influencer, who had designed the outfits for Onia x WeWoreWhat. Apparently, the brand had donated the clothes to a charity by mistake; they were unreleased samples.
Bernstein tried to convince Myers to take down the listings and sell them back to the brand. But they did not reach an agreement.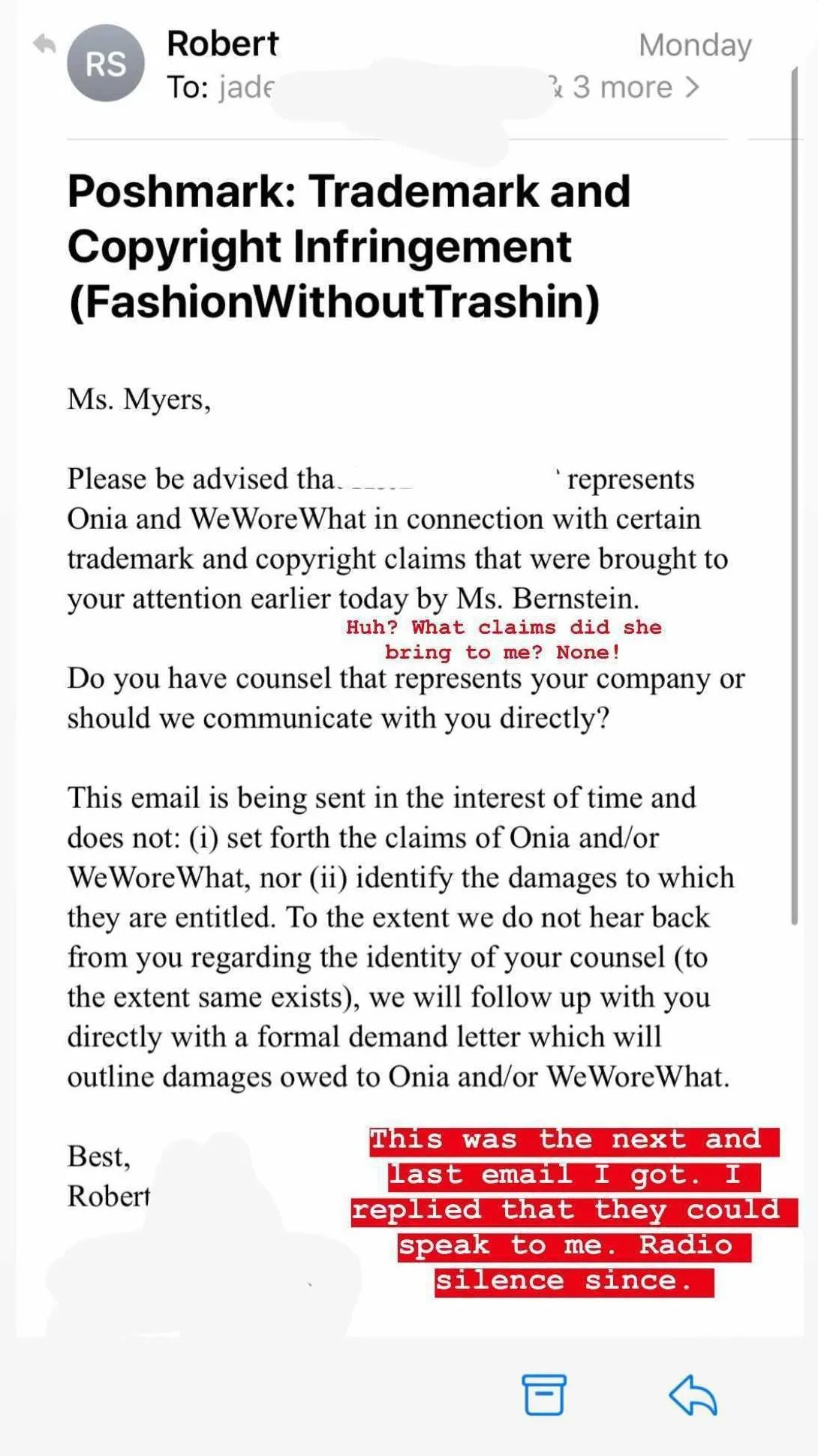 So, Bernstein took the legal approach. A legal team representing the brand sent Myers a letter claiming she was violating the brand's copyrights by listing the items in her store. They were threatening to have her Poshmark store shut down.
Myers' story is just one example of a growing trend in the fashion reselling industry. Big fashion brands are coming after small resellers for listing their products. These aggressive takedown notices threaten the livelihoods of resellers.
According to legal experts spoken to for the report, what the big brands are putting resellers through is illegal. See, you are not breaking any law by reselling an item you have bought. Reselling is protected by the first sale doctrine which, according to law professor Yvette Liebesman of St. Louis University, means that you do not need the original seller's permission to resell a product, as long as you are honest about its condition.
But big brands are filing and sending takedown notices anyway, because they have the financial incentive to do so, and corporate lawyers to push small resellers.
One explanation is that big brands have realized that the second-hand fashion market is booming, and they want a part of it.
According to an analysis by GlobalData, the second-hand market will double by 2025 to reach $6.4 billion. Big fashion brands like Levi's now have in-house second-hand and vintage sections.
The aggressive takedown notices could also be an attempt to get the reselling laws changed.
Read more at: ReclaimTheNet.org