---
(Natural News) LA black male suspected of plowing into participants in and spectators of a Christmas parade in Waukesha, Wis., Saturday afternoon has a lengthy criminal history and is also known to spout virulent anti-white threats and Black Lives Matter materials.
"Darrell Edward Brooks Jr, a 39-year-old black male with a long criminal history, has been identified as the individual allegedly responsible for the horrific rampage in Waukesha, Wisconsin which killed at least five and injured dozens of others, some of them children," Infowars reported Monday.
Graphic:
https://twitter.com/TomasMorales_iv/status/1462580667573628930
Reports noted that at least 40 other persons were injured in the melee, which some have already likened to an act of domestic terrorism as well as possible reprisal for the jury's verdict a day earlier in the trial of Kyle Rittenhouse, found not guilty of murder and reckless endangerment after defending himself against armed thugs and rioters in Kenosha, Wis., more than a year ago.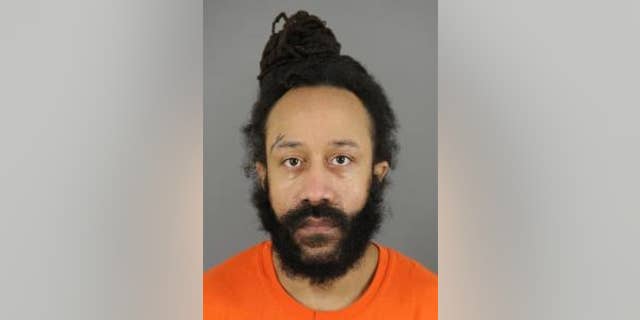 Early reports claim that the suspect may have been fleeing another crime — a "knifing" — as American Wire noted:
NBC News reported, meanwhile, that it is possible the suspect driver was fleeing from a previous incident involving a knifing, but that, too, has not yet been confirmed.
Several law enforcement sources told the network that the person of interest being questioned throughout the night may also have a "significant criminal history."
But several people took to social media to push back on that narrative, claiming it makes little sense that a suspect fleeing a crime would drive into a heavily populated celebration sure to also be attended by police.
Also, they pointed out that the same left-wing media outlets appear to be attempting to manufacture a narrative rather than focus on the fact that the chief suspect is a black male racist — after those same outlets claimed for a year, falsely, that Rittenhouse was a "white supremacist," "white nationalist," "racist" "vigilante."
The passive blame on the instrumentation of violence rather than the suspect is a key feature of an inconvenient story. https://t.co/LZ52uqnX7l

— Sunny McSunnyface (@sunnyright) November 22, 2021
I see where back to the "Killdozer" media framework, in which homicidal sport utility vehicles commit mayhem while humans watch in helpless terror. https://t.co/5QN6MBly5y

— John Hayward (@Doc_0) November 22, 2021
From CNN this AM: "The indications are the Waukesha suspect was fleeing another incident when he drove into the parade route, according to multiple law enforcement sources familiar with the preliminary investigation findings." #Waukesha

— (((DeanObeidallah))) (@DeanObeidallah) November 22, 2021
It's going to be astonishing watching national media downplay every aspect of what happened in Waukesha to cover their ass after last week's news cycle.

— Stephen L. Miller (@redsteeze) November 22, 2021
News outlets are REPORTING that the Waukesha Felon who drove through the Christmas Parade was FLEEING ANOTHER CRIME…

One very simple way to help VERIFY or DISCREDIT this report is to check the police scanners which are available online.

— Chuck Callesto (@ChuckCallesto) November 22, 2021
To flee a knife fight, he… ran over at least 45 people? https://t.co/RE2Rt1Jc7a

— Jim Geraghty (@jimgeraghty) November 22, 2021
Waukesha driver had violent criminal history, was recently released on bond, had social media pages full of anti-white posts. We are supposed to believe he drove through a Christmas parade, swerving towards lines of people, because he was fleeing another crime scene. K.

— Amber Athey (@amber_athey) November 22, 2021
What does the assertion that the perpetrator in Waukesha was "fleeing" another crime scene even mean?

Are we to take this as an indication he didn't intend to kill 5 people and wound scores more?

Driving through the crowd, he lined up to take out a whole column at-speed.

GFOH.

— Unring This Bell ? (@UnringThisBell) November 22, 2021
Later Monday, Becker News reported that police charged Brooks in the incident, believing that he did, in fact, target the parade intentionally.
Sources include: