---
Sen. Josh Hawley (R-Mo.) on April 20 called for the Republican Party to reduce its financial dependence on big companies, while urging the breakup of some mega-corporations that exert too much power on American politics and seek "to run our 
democracy
."
(Article by Tom Ozimek republished from TheEpochTimes.com)
Hawley made the remarks during an appearance on "Fox News Primetime," after being asked about corporations weighing in on hot-button political issues such as their recent pushback against Georgia's voter integrity laws.
"What can we do to get corporations to back off a lot of these culture war issues that are so divisive at the center of American life?" Fox News host Ben Domenech asked.
"I don't think there's any question that these mega-corporations have way too much power in American society, way too much power in American politics, and they want to run our democracy … is the bottom line. They want to run our government," Hawley replied.
"And the answer is, for many of them, we have to break them up."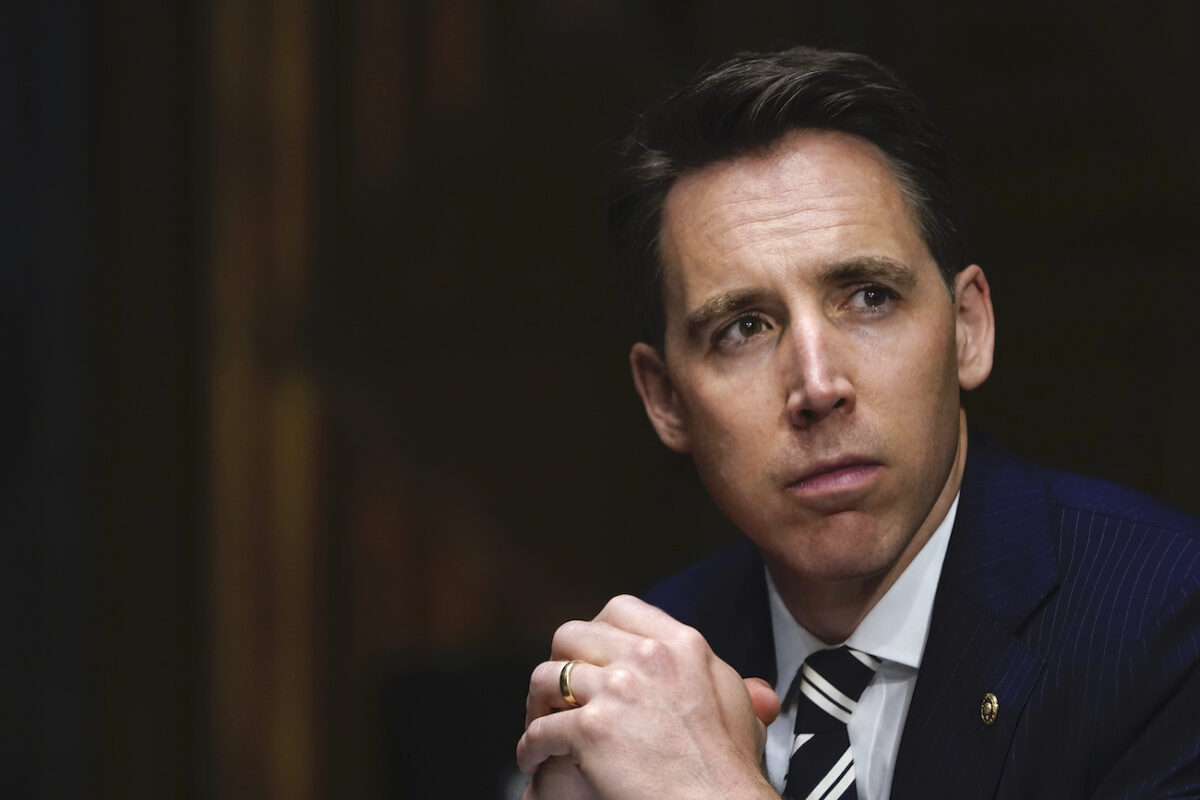 Earlier in April, Hawley introduced legislation called the "Trust-Busting for the 21st Century Act," which would ban all mergers and acquisitions by companies with a market capitalization of over $100 billion, empower the Federal Trade Commission to prohibit "digital dominant firms" from buying out potential competitors, and force companies that lose antitrust lawsuits to forfeit profits from monopolistic practices.
"A small group of woke mega-corporations control the products Americans can buy, the information Americans can receive, and the speech Americans can engage in. These monopoly powers control our speech, our economy, our country, and their control has only grown because Washington has aided and abetted their quest for endless power," Hawley said in an April 12 statement.
"Woke corporations want to run this country and Washington is happy to let them. It's time to bust them up and restore competition."
Hawley's rhetoric on woke corporations mirrored remarks made by Senate Minority Leader Mitch McConnell (R-Ky.), who in early April said it was foolish for business leaders to denounce Georgia's election integrity law, whose critics claim it imposes unfair barriers to voting and whose proponents say it makes elections more secure.
"It's quite stupid to jump in the middle of a highly controversial issue," McConnell told reporters at a press conference in his home state of Kentucky.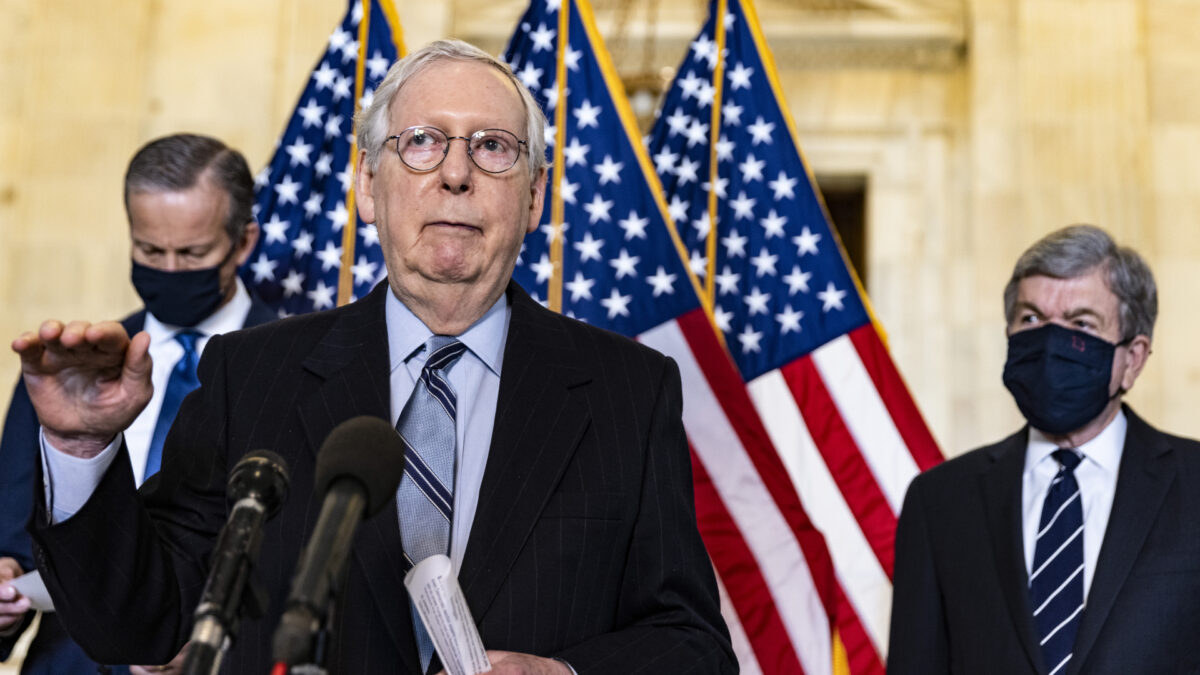 McConnell's remarks followed a major weigh-in by corporate America on election reform efforts, with a joint statement by 200 companies—including PayPal, Dow, Microsoft, and Uber—signaling their opposition to bills that they argue make it harder to cast a vote.
"There are hundreds of bills threatening to make voting more difficult in dozens of states nationwide," the statement reads, signed by senior executives at corporations also including Estee Lauder, HP, LinkedIn, and Levi's.
"We call on elected leaders in every state capitol and in Congress to work across the aisle and ensure that every eligible American has the freedom to easily cast their ballot and participate fully in our democracy."
"Don't pick sides in these big fights," McConnell said. "Corporations will invite serious consequences if they become a vehicle for far-left mobs to hijack our country from outside the constitutional order."
Hawley told Fox News in the interview that it's "absolutely vital" for the Republican Party to end its financial dependence on corporate America, "especially the multinational globalist" companies.
"Our voters have been telling us for years that they don't like our jobs being shipped overseas. They don't like the way that these corporations kowtow to China on one hand and then turn around and lecture Americans about social justice at home when they are some of the worst offenders," he said.
"We're not going to base our policy around them," Hawley said. "It's time we listen to our voters. And we've got to get tough on the corporations themselves. And I say again for those that are monopolies, they should be broken up."
Read more at: TheEpochTimes.com and VoteRepublican.news.