---
Hours after the Surgeon General 
urged people to "stop buying masks"
 on Saturday morning, tweeting that they're not effective in preventing the general public from catching Covid-19, a run on masks, hand sanitizers, and food began across the country at Costco stores amid fears of 
a pandemic
.
(Article by Tyler Durden republished from ZeroHedge.com)
Here's a snapshot of the weekend run at Costco stores in major US cities: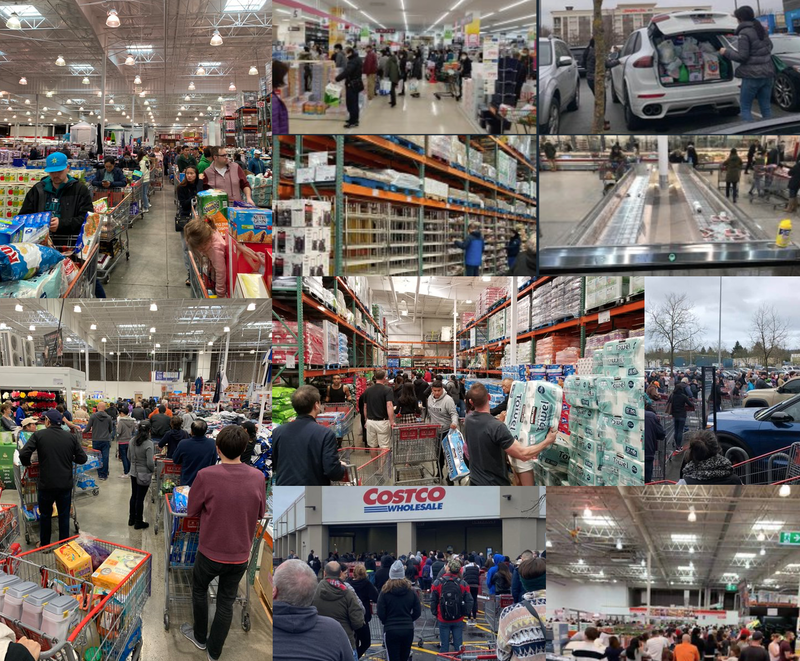 We noted in a weekend post that 3M N95 masks had been sold out across the country for some time. Any remaining supply is on Amazon, where sellers have marked up some masks by over 10x in the last month.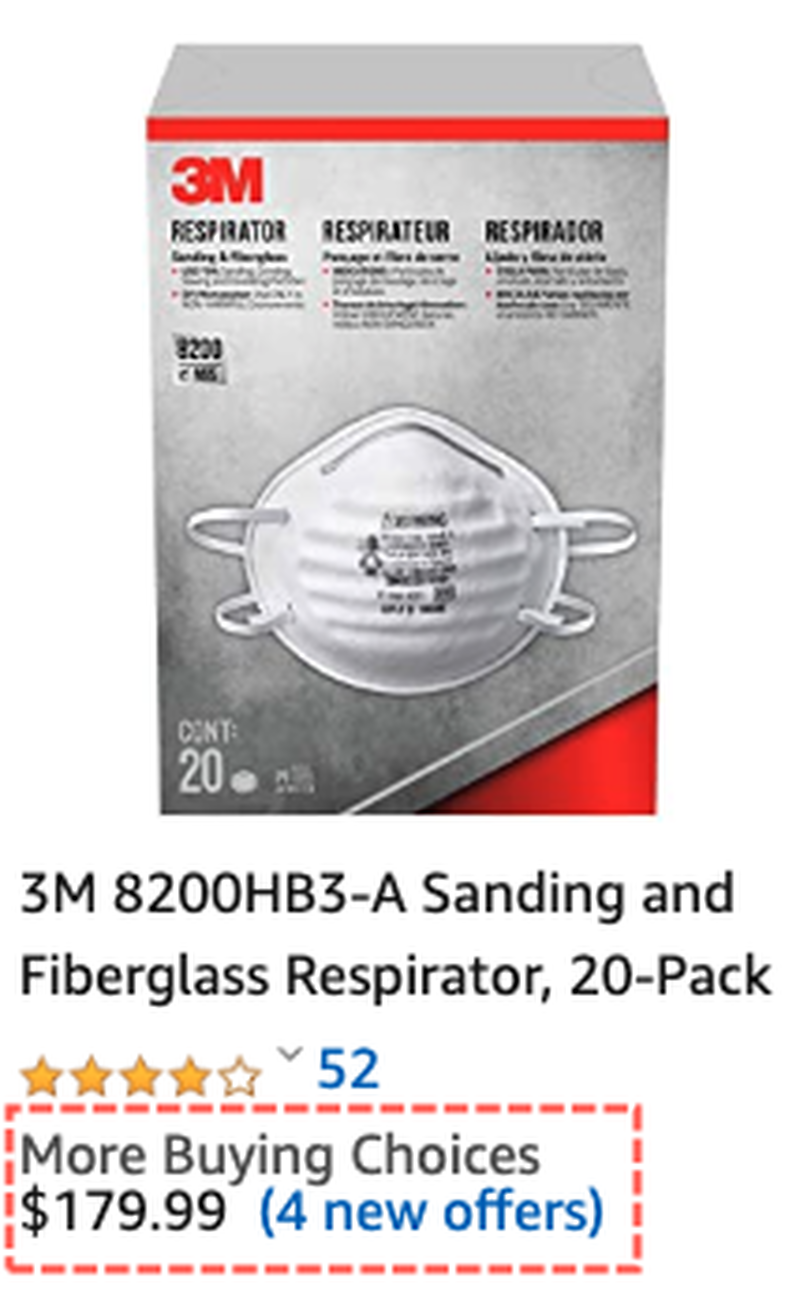 New reports have surfaced a run on Purell, a multi-surface disinfectant spray, started last week and continued into the weekend, with bottles running out at brick and mortar stores, and prices surging on Amazon.

Bloomberg says Amazon is "clamping down on price gouging for products that supposedly prevent the spread of the novel coronavirus, but at least some online resellers appear to be still making money hand over fist."
In one instance, a $2 Purell bottle was selling on the e-commerce platform for $20 last week, a 10x jump as shortages of health products to shield people from the virus has developed.
https://twitter.com/ColeMillerTV/status/1233570907639054336
Another instance of price gouging on Amazon was seen when another seller offered a pack of two 8-ounce bottles for over $100.
https://twitter.com/ElisaJaffe/status/1234535362799624195
Amazon said it purged sellers from the platform last week after it found many were jacking up prices of facemasks, disinfectant, and cleaning supplies. The company said it continues to monitor sellers that violate its policies.
Last week, CVS, Walgreens, and other pharmacies across the US warned hand sanitizers, facemasks, and cleaning supplies were running low as an influx in demand has been seen since the CDC spooked Americans about a "community spread" of the virus.
"This demand may cause temporary shortages at some store locations and we re-supply those stores as quickly as possible," a spokesperson for CVS said.
On Tuesday morning, a quick search on Walmart, Target, Home Depot, and CVS online stores reveals that Purell continues to be 'out of stock' across the country.
Walmart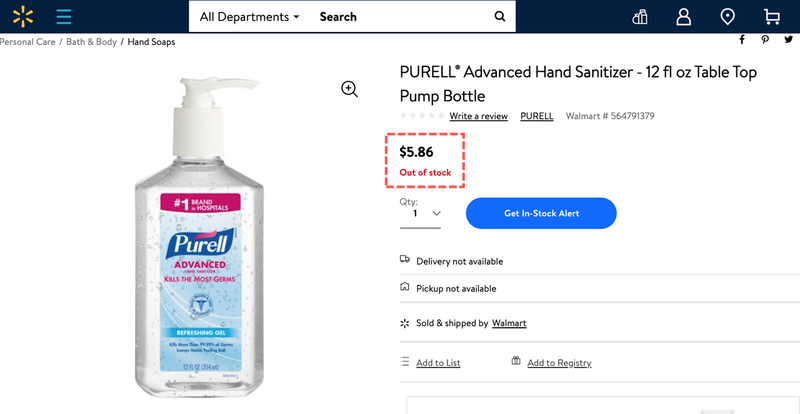 Target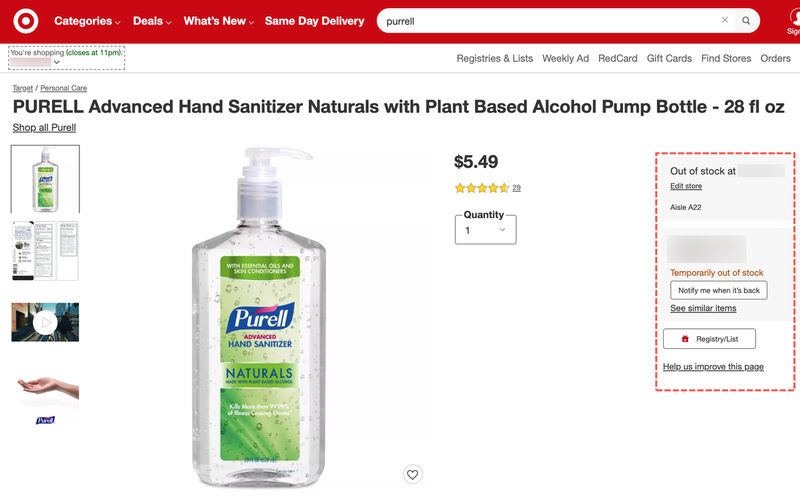 Home Depot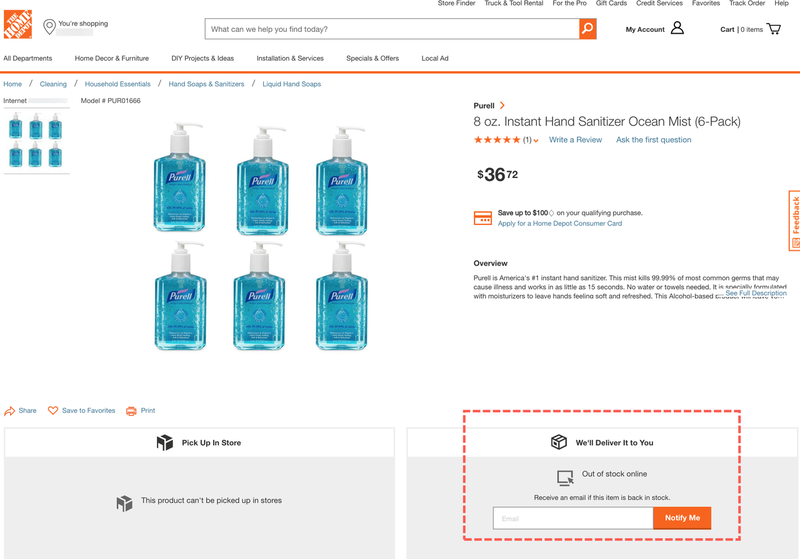 CVS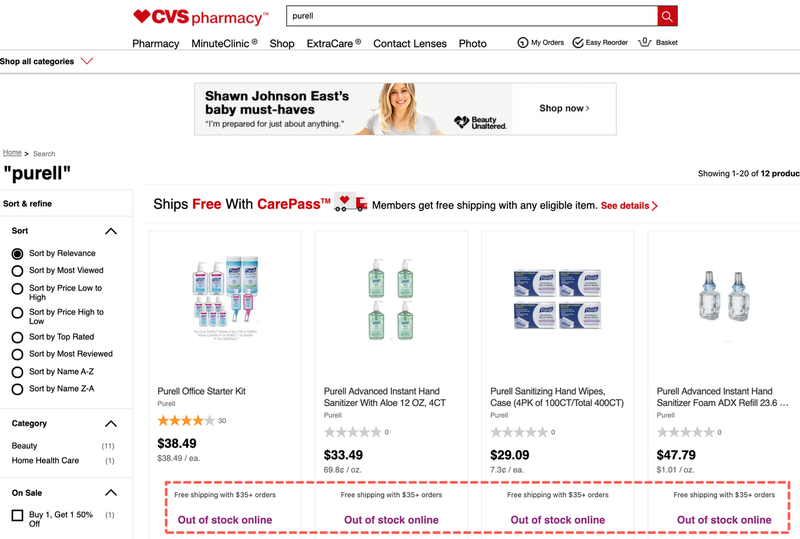 So what products do consumers run on next? 
Read more at: ZeroHedge.com